A Guide to Choosing an Industrial Shredder That Will Last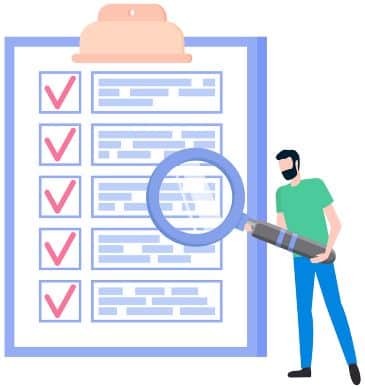 Staying current is crucial in any industry to maintain efficiency. Leading companies recognize that investing in up-to-date equipment pays off in the long run. When making a substantial purchase, it's essential to ensure the product meets expectations and has a long-lasting performance, minimizing breakdowns and disruptions. When choosing an industrial shredder, you want a durable solution. But what factors should you consider to ensure you end up with an industrial shredder that will stand the test of time? This guide will assist you in your search.
Origin Matters: Look for equipment from American manufacturers for your own American business. Domestic manufacturers better understand your specific needs and requirements. As a bonus, purchasing nationally can benefit your budget by reducing costs associated with importing, shipping and servicing.
True Industrial Quality: Make sure that you are investing in a truly industrial product, with solid steel cutters and combers, capable of handling high volumes of materials without succumbing to wear and tear. Choose equipment that resists damage, reducing the need for frequent repairs and parts replacement.
Capacity to Meet Your Needs: Select equipment that can handle your anticipated volume of shredding material, both now and in the future. Measure material input in tons per hour.
Focus on Heavy-Duty Parts: The strength of your equipment is only as strong as its weakest component. Make sure your choice of equipment uses heavy-duty parts and materials throughout.
Prioritize Safety: Protect your staff by choosing equipment designed with safety in mind. A safe industrial shredder will both safeguard your employees and provide long-term benefits.
Ease of Servicing: Opt for equipment that is designed for easy maintenance. Complicated machinery leads to extensive downtime and higher servicing costs. Look for a combination of both strength and simplicity.
Longevity Guarantee: Choose a manufacturer that offers a long-term warranty and a future trade-in policy. This proves their confidence in the equipment's durability.
If all this seems too good to be true, we have great news for you! Allegheny Shredders can provide an industrial shredder that exceeds your needs and expectations. We back our shredders with a 10-year trade-in policy, demonstrating our commitment to their longevity. Contact us at 724-468-4300 or complete the form on this page so that we can help you select the right industrial shredder for your business.
Request a Quote
Contact Us
"*" indicates required fields
We Sell at Factory Prices
All Allegheny equipment is American-made, manufactured at our factory in Delmont, Pennsylvania. This allows us to sell our products without import or export charges. We sell at factory prices, ensuring that you receive maximum value on your investment.Your biggest savings, however, derives from the quality of our equipment. Ask any of our customers: Allegheny equipment is built to perform, year in and year out, without troublesome breakdowns and costly repairs.
We pride ourselves on providing cost-effective solutions to our customers' shredding needs – from collecting to processing to recycling shredded materials for a profit.