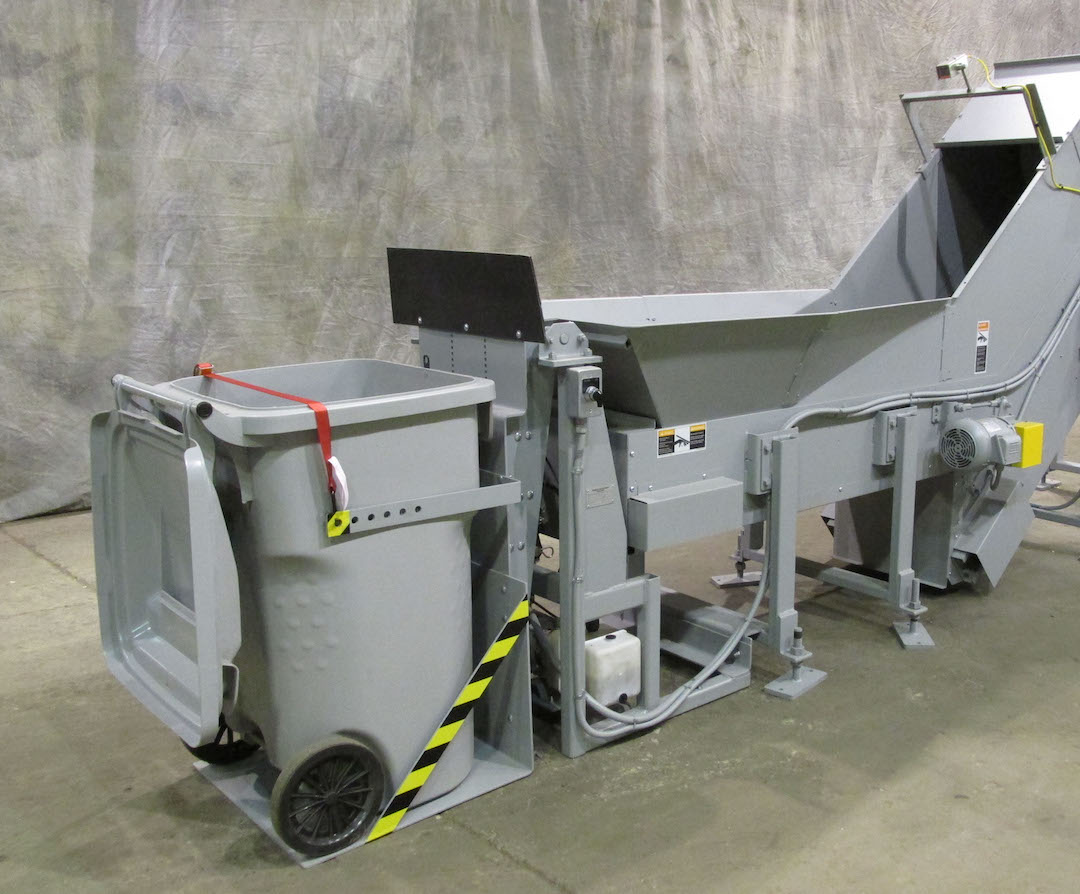 Increase your throughput and speed with a consistent flow of paper into your shredder.
Operator controls amount of material loaded onto feed table for faster processing.
Increase productivity while making shredding jobs easier and more efficient.
Maximize performance of your Allegheny 16-Series or 100-Series Industrial Shredder.
Concept
If you want to get the most out of your Allegheny 16-Series or 100-Series Industrial Shredder, in terms of processing speed and volume, the Allegheny 880 Tipper is your ideal solution. The 880 Tipper enables your operator to control the flow of paper into the industrial shredder, using a momentary selector switch that allows Power-up/Gravity-down operations. This efficient approach also helps prevent back strain and fatigue caused by repeated lifting.
Allegheny 880 Tippers can accommodate a single 64- through 96-gallon security container or 55-gallon drum. Adjustable retaining strap from 30" to 55" accommodates large containers.
Benefits
Allows a single operator to provide a consistent flow of paper for efficient shredding.
Maximizes throughput and speed of your industrial shredder.
Minimizes operator strain and fatigue.
For more information on our 880 Tipper, please call your Allegheny sales representative at 800-245-2497 or complete our Information Request Form.
Download the pdf catalog: 880 Tipper
Request a Quote
Contact Us
"*" indicates required fields
We Sell at Factory Prices
All Allegheny equipment is American-made, manufactured at our factory in Delmont, Pennsylvania. This allows us to sell our products without import or export charges. We sell at factory prices, ensuring that you receive maximum value on your investment.Your biggest savings, however, derives from the quality of our equipment. Ask any of our customers: Allegheny equipment is built to perform, year in and year out, without troublesome breakdowns and costly repairs.
We pride ourselves on providing cost-effective solutions to our customers' shredding needs – from collecting to processing to recycling shredded materials for a profit.